Co-authorship
Co-authorship of Policies and Publications
Our Specialist Audiology Technicians have contributed to building standards by working with architects and local authorities on soundfield planning, policy development, individual installations, integrations and cost-saving measures.
As a charity long-established in the field of deaf education, we have  gained a reputation for sound advice and cutting-edge practice. Our Education Consultants and Specialist Audiology Technicians are often approached by editors and authors seeking to write publications relating to audiology and curriculum matters. We may contribute directly by writing sections themselves, act as a sounding board for the writing of others, or may collate and edit copy, and be involved through to the finished publication and marketing. Examples of collaborations include:
Magazines by BATOD
NDCS Phonics Guidance
NDCS Look, Smile, Chat
NDCS Quality Standards documents – Bone-anchored hearing aids; Use of personal radio aids
NDCS audiology publications – Hearing aids; radio aids
Please visit www.ndcs.org.uk for more information.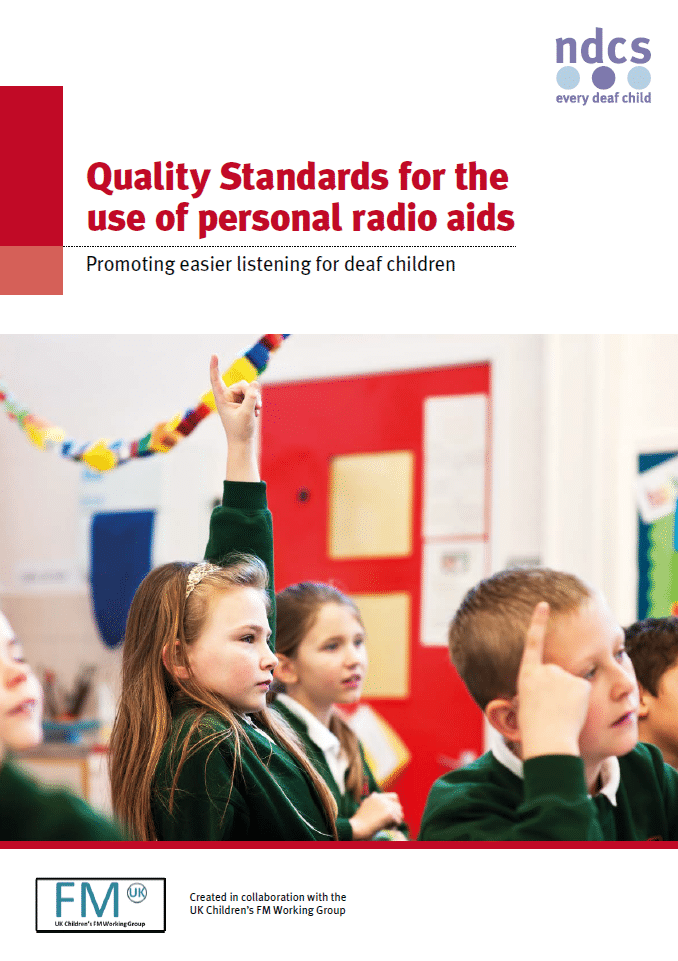 We have collaborated with the UK Children's Radio Aid Working Group in association with the NDCS. Both content and editorial have been shaped by our involvement, resulting in the revision of Quality Standards for the use of personal radio aids. Download a copy of Quality Standards Radio Aids 2017 Edition here.  The complementary Good Practice Guide is available here.