Contact Us
Thank you for visiting our website. Most of our team are currently on furlough leave and it is our intention that we will begin to return to work in August, ready for the Autumn term. A member of the team will be in touch to confirm this in August.
In the meantime, if you have an urgent query, you can contact Helen Martin, Education Advisor for the North, via helenm@ewing-foundation.org.uk and if you have a finance related query, please do contact our Accounts Lead via Accounts@ewing-foundation.org.uk and our colleagues will be happy to help. Please note they are working on a part time basis and will respond as soon as they are able.
Thank you again, and we look forward to working with you again in September.
Registered office:
Ewing Foundation, 15 Great College Street, London SW1P 3RX (please note that this is a registered office only, and not used for client visits). 
Email: info@ewing-foundation.org.uk
Tel/ text: 07778 599939
Our safeguarding policy ensures that Ewing Foundation staff are DBS checked at enhanced level, and are checked annually.
Sarah Armstrong – Chief Executive Officer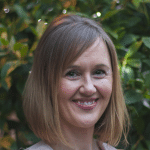 James Mander – Operational Manager
Clinical Audiologist
Ewing Foundation
HCD, School of Psychological Sciences
Ellen Wilkinson Building
University of Manchester
Manchester M13 9PL
Mobile: 07939 669653
E-mail: jamesm@ewing-foundation.org.uk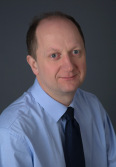 Joyce Sewell-Rutter
Consultant – London and South East England
Ewing Foundation, 15 Great College Street, London SW1P 3RX.
Mobile: 07803 616708
E-mail: joycesr@ewing-foundation.org.uk
Paul Harris
Specialist Audiology Technician – South West and Wales
Mary Hare School, Arlington Manor, Snelsmore Common, Newbury, RG14 3BQ
Mobile: 07786 135606
E-mail: paulh@ewing-foundation.org.uk
Jeremy Hine
Specialist Audiology Technician – London and South East
Ewing Foundation, 15 Great College Street, London SW1P 3RX
Mobile: 07791 063876
E-mail: jeremyh@ewing-foundation.org.uk 
Abul Hussain
Specialist Audiology Technician – London and the South East
Ewing Foundation, 15 Great College Street, London SW1P 3RX
Mobile: 07947 301314
E-mail: abuh@ewing-foundation.org.uk
Helen Martin
Education Advisor for the North
Ewing Foundation, HCD, School of Psychological Sciences
Ellen Wilkinson Building
University of Manchester
Manchester M13 9PL
E-mail: helenm@ewing-foundation.org.uk