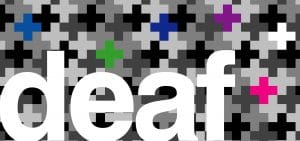 deaf+ represents the project work of the Burwood Park Foundation. Over the past few years I have been operating in London and the South East seeking to support those working with deaf children who have additional learning needs.
The work began with an attempt to survey the number of deaf children and young people who make up this group, and the training needs of staff working with them. The largest cohort was pupils with a moderate learning difficulty and some level of deafness, many of whom were placed in mainstream settings. It was therefore decided to offer a training event for teachers and assistants in mainstream with such clientele.
'Making it work' was a training day focusing on particular pupils, with suggestions and strategies for greater inclusion. The content of the day changed a little as the demand for training from teachers of the deaf matched that from mainstream colleagues. The training was well received with discussion revealing useful insights around the nature and level of support systems – especially the habitual weekly visits which were not deemed to always produce the most useful outcomes.
There was a request from the group for a 'hands on software to support literacy' training day.
This was held recently at the South Camden Learning Centre and focused on the practical use of Clicker 5, Communication In Print and 2Simple programmes with Early Years and Primary pupils.
Sheila Powderly from Sellincourt Unit, Wandsworth, and myself supported 11 delegates to explore the programmes and study examples of how to implement their use in both inclusive and discrete settings. Delegates came from both mainstream and specialist schools and services and each took something from the day to change practice for the better.
This training event proved to be of interest for colleagues in other areas for whom a trip to London was a step too far. It was therefore decided to offer a similar training day further north with 'hands on' Clicker 5 and Widgit symbols to support language and literacy. This was held at Crick's headquarters and training centre in Northampton in May 2011 for 12 places with two trainers.
In addition to these training days, deaf+ has also been working directly in schools with professionals: see
Joyce Sewell-Rutter