Novotel Central in York was chosen as the venue for the 2019 BATOD SIG training day which took place on 6 November. Programme for BATOD SIG November 2019
Following a welcome and introductions, each delegate shared their personal objective for attending.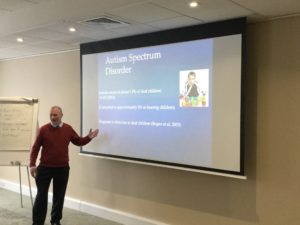 Dr Barry Wright, Clinical Lead National DeafCAMHS England, was the keynote speaker presenting 'Autism in Deaf Children'. His slides were linked to practical explanations of indicators and how autism impacts the everyday lives of these children and young people. Discussions followed and included support strategies for individual pupils known to delegates. View Barry's presentation: Autism in Deaf Children
After lunch, there was time to peruse some dedicated resources.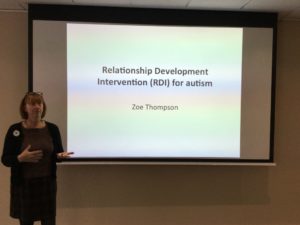 Zoe Thompson, head teacher of Bright Futures School, then shared her experience as both mother and professional: 'Using Relationship Development Intervention (RDI) to ameliorate the core difficulties at the heart of autism'.
Through video clips, Zoe described this non-verbal intervention and how essential it was before children on the autistic spectrum could begin to trust adults. She advocated that RDI could be named on a child's Education, Health and Care Plan (EHCP) which she had negotiated for her son and pupils. Find out more about RDI. View Zoe's presentation: Relationship Development Intervention for Autism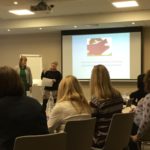 Collaboration between Anne Mckelvey Specialist Teacher Autism, and Qualified Teacher of the Deaf, Helen Martin led to the creation of Social Stories for deaf autistic pupils. The amount and nature of language used in the text was their greatest challenge. View their presentation: Social Stories
Delegates especially enjoyed handling home-produced examples and listening to Anne's practical tips. Please view: Key points for ToDs and Autism
The day ended with a Research Update from Joyce and a review of personal objectives.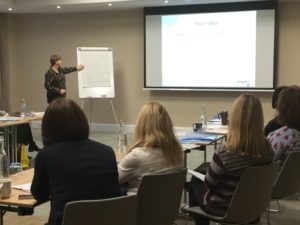 This was followed by a delicious Novotel tea and evaluations.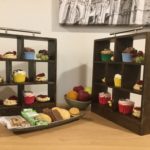 Comments on the day included:
Exceeded my expectations on every level
Informal and relaxed, but full of info and good pace
Exceptional professionals with a wealth of experience and personal perspectives – very useful
Thank you Joyce for the best training I have had in many years
Do look out for the next training day! To find out more, email Joyce: burwood@ewing-foundation.org.uk